Fran Drescher Reveals George Clooney's Reaction To SAG-AFTRA Deal
Now that the SAG-AFTRA strike is over, stars are celebrating.
Union leaders reached a tentative deal with the Alliance of Motion Picture and Television Producers on Wednesday, ending a 118-day work stoppage.
After months of back and forth, SAG-AFTRA's negotiating committee secured a contract that guarantees higher minimum salaries, increases in streaming residuals and protections around the use of artificial intelligence.
The deal is so strong that some celebrities could barely believe it, according to union president Fran Drescher.
Drescher called the contract "historic" while appearing on "Extra" on Thursday, where she told host Billy Bush the entire package was worth well over a billion dollars, and well worth the wait.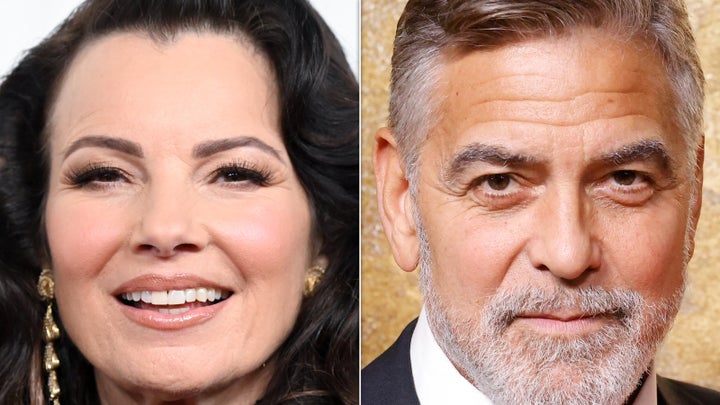 "It was moving all the way through," the star of "The Nanny" explained. "We had reached a threshold where we crossed the billion-dollar mark and ended at a $1.01 billion, which is quite historic in terms of the size of the contract in this industry."
Passing the billion dollar mark seemed impossible to A-lister George Clooney, who Drescher says she spoke with not long after news broke that the strike was ending.
"George Clooney said, 'I would have bet my house and lost that you couldn't get the deal that you got, that you wouldn't have gotten past a billion dollars.' And that just made me so happy," she told Bush.
While he wasn't part of the contract negotiations, Clooney seemed eager to help broker a deal when talks appeared to stall out in October.
He and about a dozen A-listers proposed raising membership dues for the SAG's highest-earners to bridge the gap between the AMPTP's offer and the cost of union health benefits.
"A lot of the top earners want to be part of the solution," Clooney told Deadline at the time.
Watch Fran Drescher's full interview with "Extra" here.


Shared From Source link Breaking News