'Take Care Of Maya' Family Wins $261 Million In Hospital Suit
A Florida jury ordered Johns Hopkins All Children's Hospital on Thursday to pay more than $261 million to the subject of Netflix's "Take Care of Maya" documentary, whose family claimed in a $225 million medical malpractice suit that the hospital's drastic actions had led to her mother's suicide.
The six-person jury deliberated two days before finding the medical center in St. Petersburg, Florida, liable for all seven claims by Maya Kowalski's family, including false imprisonment, battery, negligence, initial infliction of emotional distress and intentional inflection of emotional distress causing death. Maya's mother, Beata Kowalski, killed herself after Maya was kept from seeing her in the hospital, was removed from her care by the state and was involuntarily hospitalized for three months in 2016 and 2017.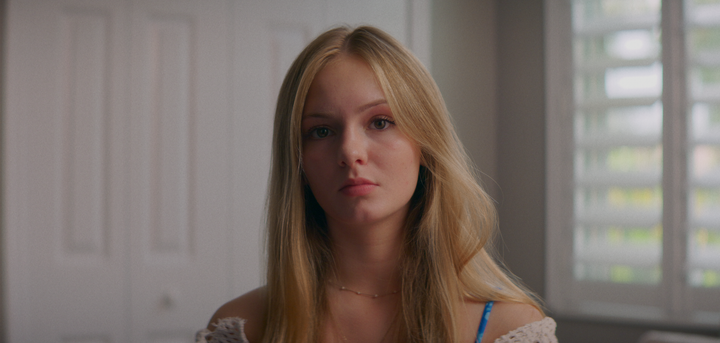 The jury awarded the Venice, Florida, family $211 million in compensatory damages early Thursday. After deliberating again in the evening, they returned a verdict of $50 million in punitive damages, including for false imprisonment and specifically intending to and in fact harming Maya Kowalski.
Maya, now 17, sobbed openly as soon as the first verdict was announced in court, clutching her mother's rosary. She sat between her father and brother, who each broke down when the verdicts related to Beata Kowalski's 2017 death were read. Their reactions were more muted during the second phase, when the verdicts concerned only Maya's treatment by the hospital.
Lawyers for the hospital argued that Maya, who had been previously diagnosed with complex regional pain syndrome, or CRPS, was a victim of Munchausen syndrome by proxy. People (usually parents) with the rare mental illness falsely claim another person's illness or make that person sick. Beata Kowalski, a registered nurse, had pursued unconventional treatments as Maya's health deteriorated. Maya suffered from debilitating pain and was using a wheelchair because she'd lost function in her extremities. At one specialist's urging, the Kowalskis took Maya to Mexico, where she received a massive dose of ketamine and was intentionally placed in a coma.
As documented in "Take Care of Maya," which garnered nearly 14 million views on Netflix in the first two weeks after its June premiere, Maya's health improved dramatically after she came out of the coma and continued to receive ketamine treatments after her return to Florida. After a bout of severe pain, however, the Kowalskis took Maya to the emergency room at the St. Petersburg hospital and she was admitted. When doctors there learned about the possibly life-threatening ketamine infusion and other treatments, they contacted child protective services, which responded by isolating the 10-year-old from her family and refusing to release her from the hospital.
In a statement sent to HuffPost, Johns Hopkins All Children's Hospital defense attorney Howard Hunter said that they plan to appeal the verdict, citing "clear and prejudicial errors" in the trial and accusing the Kowalskis' attorneys of misleading the jury.
"The facts and the law remain on our side, and we will continue to defend the lifesaving and compassionate care provided to Maya Kowalski by the physicians, nurses and staff of Johns Hopkins All Children's Hospital and the responsibility of all mandatory reporters in Florida to speak up if they suspect child abuse," Hunter said. "We are determined to defend the vitally important obligation of mandatory reporters to report suspected child abuse and protect the smallest and most vulnerable among us."
Before the court reconvened Thursday afternoon to address punitive damages, another Johns Hopkins lawyer told the jury that "punishing and deterring and trying to silence health care providers when they have genuine concern is going to be tragic."
But it was the Kowalskis who were punished and silenced by the hospital staff, the Kowalskis' attorneys argued, by refusing to follow Maya's previous treatment regimen, discounting her symptoms and keeping her from seeing or even speaking to her mother.
"Whenever I dream, it's not dreams, it's more nightmares and remembering all the trauma," Maya testified last month about her hospitalization.
"The Kowalskis became the enemies," Gregory Anderson, the family's lead attorney, said in his closing argument.
If you or someone you know needs help, call or text 988 or chat 988lifeline.org for mental health support. Additionally, you can find local mental health and crisis resources at dontcallthepolice.com. Outside of the U.S., please visit the International Association for Suicide Prevention.


Shared From Source link Breaking News