Tributes paid to 'wonderful' drama teacher Anna Scher, who has died at 78 | Theatre
Tributes have been paid to Anna Scher, an influential drama teacher who taught actors including Kathy Burke, Daniel Kaluuya and Adam Deacon, after the announcement of her death on Sunday, aged 78.
Scher, who had taught children in north London to act for more than 50 years, has been credited with creating numerous stars, and was known for championing people from a working-class background. The Anna Scher Theatre (AST), which started as a drama club in January 1968, has a long list of well-known alumni, including Pauline Quirke, Linda Robson, Martin Kemp, Natalie Cassidy, Patsy Palmer, Sid Owen, Jake Wood, Reggie Yates and Brooke Kinsella. When Get Out star Kaluuya won the rising star Bafta in 2018, he thanked Scher in his acceptance speech.
"It is with deep sadness that I must report that Anna Scher, the best and kindest drama teacher in the UK for the last 50 years, has passed. Joining her husband, Charles [Verrall], in a better place to rest. She will be missed but never Forgotten. RIP," read an announcement on X by the talent agency Nic Knight Management.
Kathy Burke wrote on social media that the "magnificently mighty" and "wonderful" Scher, along with her late husband, were "responsible for 100s of us having a better life".
Bafta award-winning actor Adam Deacon expressed his sadness at the passing of his "mentor from the very start". "I'm truly heartbroken. I owe everything to this amazing woman," he said. "She helped me and so many other working-class kids coming from a bad start to not only get a chance to have a shot in the acting industry and change our lives, but also grounded us and gave us the skills and the tools we needed to get by in life."
Actor Brooke Kinsella, a graduate of the AST who went on to appear in EastEnders, said Scher had "changed the course of so many lives". Posting on X, she said: "No one believed in us working-class children more. She changed the course of so many lives. More scared of her than my mum and dad combined, I owe everything to her. What a remarkable woman. Sleep tight, Anna."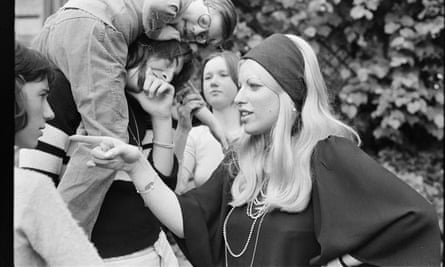 Scher, who started out as a primary school teacher working with children whose first language was not English, went on to become a notable name in the drama world for producing a host of household names and award-winning actors. She received an MBE in 2013 and was given a lifetime achievement award at the National Film awards in 2018.


Shared From Source link Entertainment