God is a DJ: the Jesuit priest who runs avant garde electronica nights | Music
On a windy evening in late October, Father Antonio Pileggi's flock are queuing up under the portico of the 15th-century Jesuit church on Milan's San Fedele Square. The theme of tonight's congregation at the San Fedele Cultural Centre, however, is not evangelism but electronic noise.
The 57-year-old Jesuit priest, a tall and thin figure with a crucifix around his neck, is presenting an evening of music by experimental electronic composers Maryanne Amacher and Tim Hecker, a Canadian whose ambient instrumentals veer between bliss and terror. The worshippers, silently seating themselves inside the newly renovated auditorium, are university students, electronic music fans and metalheads. Next month, Pileggi will host a concert by Nine Inch Nails' keyboardist Alessandro Cortini, who will play on a self-designed Strega synthesizer.
"The musicians we choose are people who are open to the spiritual and sacred dimension," Pileggi says. "Many of the first ones were surprised by meeting a priest at a music festival, but by now the news has spread."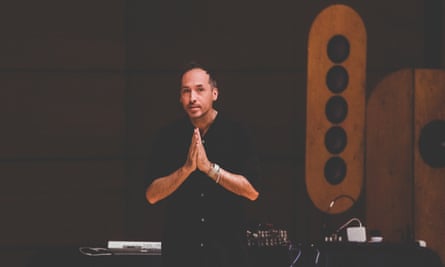 Religion and avant garde music are not an obvious match. In May this year, far-right Catholic protesters picketed a drone festival in Carnac, western France, brandishing placards that read "Electro concert in a church – what are our bishops doing?" In Nantes last year, activists blocked a church concert by the Swedish darkwave musician Anna von Hausswolff. But on San Fedele square, Bible verse and bubbling beats exist in harmony.
The cultural centre was founded after the war, with the idea of bringing together spiritual and cultural dimensions. Pier Paolo Pasolini, Federico Fellini and Marcello Mastroianni were early guests, and the crypt of the church houses modern works of art by Lucio Fontana and Jannis Kounellis. But until Father Pileggi arrived here, it didn't dabble in music.
In his previous life, Pileggi was a composer of contemporary instrumental music, trained first in his native Calabria and then in Paris, inspired by Boulez, Stockhausen, Messiaen. During a stint working for the Atempo contemporary music festival in Caracas, Venezuela, he learned how to organise concerts.
"I didn't believe in God at the time, I was even a bit anti-clerical," he recalls. "But at one point I found myself in a church in Paris, one Saturday evening, during the celebration of the sung mass. I didn't know why, but I kept coming back every week. I was feeling that something inside me was changing."
In 1998, at the age of 32, he joined the Jesuits, and during the following period of spiritual formation, music took on a different significance. "I witnessed the beautiful psalms sung in the monasteries, I listened to the music of praise to God: I was learning another way of seeing music."
After being called to Milan from Belgium in 2009, Pileggi started to organise concerts again, exploring ancient music and contemporary composers, jazz and live soundtracks to silent films. He first invited Hecker to hold a concert in 2013 and realised that there was a scene of experimental musicians who were already interested in spirituality, if not through the form of orthodox religion.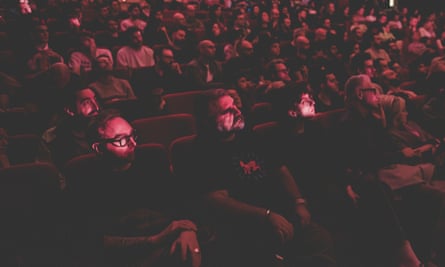 "We saw a new audience, with whom we want to engage," Pileggi explains. Thus was born the Inner Spaces festival, dedicated to the most ethereal and spiritual expressions of electronic, ambient and experimental music. "For us, the listening dimension is fundamental. Our most important sense is hearing. In the Bible one of the most important verbs is 'listen', the word of God must be listened to," he reflects.
"And I have noticed that music can have this function of stimulating attention towards listening. Even if it is not music directly linked to the sacred, it brings us closer to the dimension of interiority, where we return to ourselves."
During Hecker and Amacher's concert, the audience remained seated throughout, absorbed in the music. In the interval, my neighbour took out a book and started reading.
Pileggi says the musicians that come to his cultural centre often ask a lot of questions about his spirituality. "Sometimes people write to me about spirituality, asking for advice," he says. "Soon the human relationship grows, and sometimes it turns into a friendship."
Matters of faith, however, remain a private affair. It is not necessary to be a believer to attend or play at the concerts, and the only man of the church present is Father Pileggi. For ecclesiastical matters, there is always the church next door.