How oligarchs use English courts to silence their critics – podcast | Media
They are called Slapps and for reporters who receive them, they can feel aptly named. Strategic lawsuits against public participation are said by campaigners to be the type of legal action brought by the very wealthy with the aim of silencing journalists. They are, by their nature, an abuse of the system.
As the Guardian's Juliette Garside tells Nosheen Iqbal, Slapps are increasingly common in the UK, where campaigners say English libel laws favour those with deep pockets over cash-strapped media organisations.
One person who believes he was on the end of such a lawsuit was the Guardian and former FT journalist Tom Burgis. He describes becoming the subject of legal action by the Kazakh mining group ENRC, a case that would have cost more than £1m had it not been thrown out by a judge.
In a statement to the Guardian, lawyers for ENRC rejected any suggestion the case brought against Burgis could be defined as a Slapp. They said it had targeted Burgis personally, in part, because of claims he had made on Twitter and in interviews.
The government recognises the extent of the issue. It introduced anti-Slapp measures in the Economic Crime and Corporate Transparency Act 2023, which was recently given royal assent. But the act only applies to cases involving economic crimes. Campaigners say anti-Slapp legislation needs to cover a broader range of wrongdoing.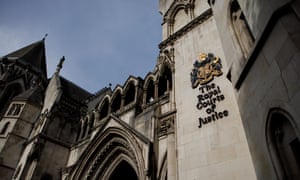 Support The Guardian
The Guardian is editorially independent.
And we want to keep our journalism open and accessible to all.
But we increasingly need our readers to fund our work.


Sahred From Source link World News